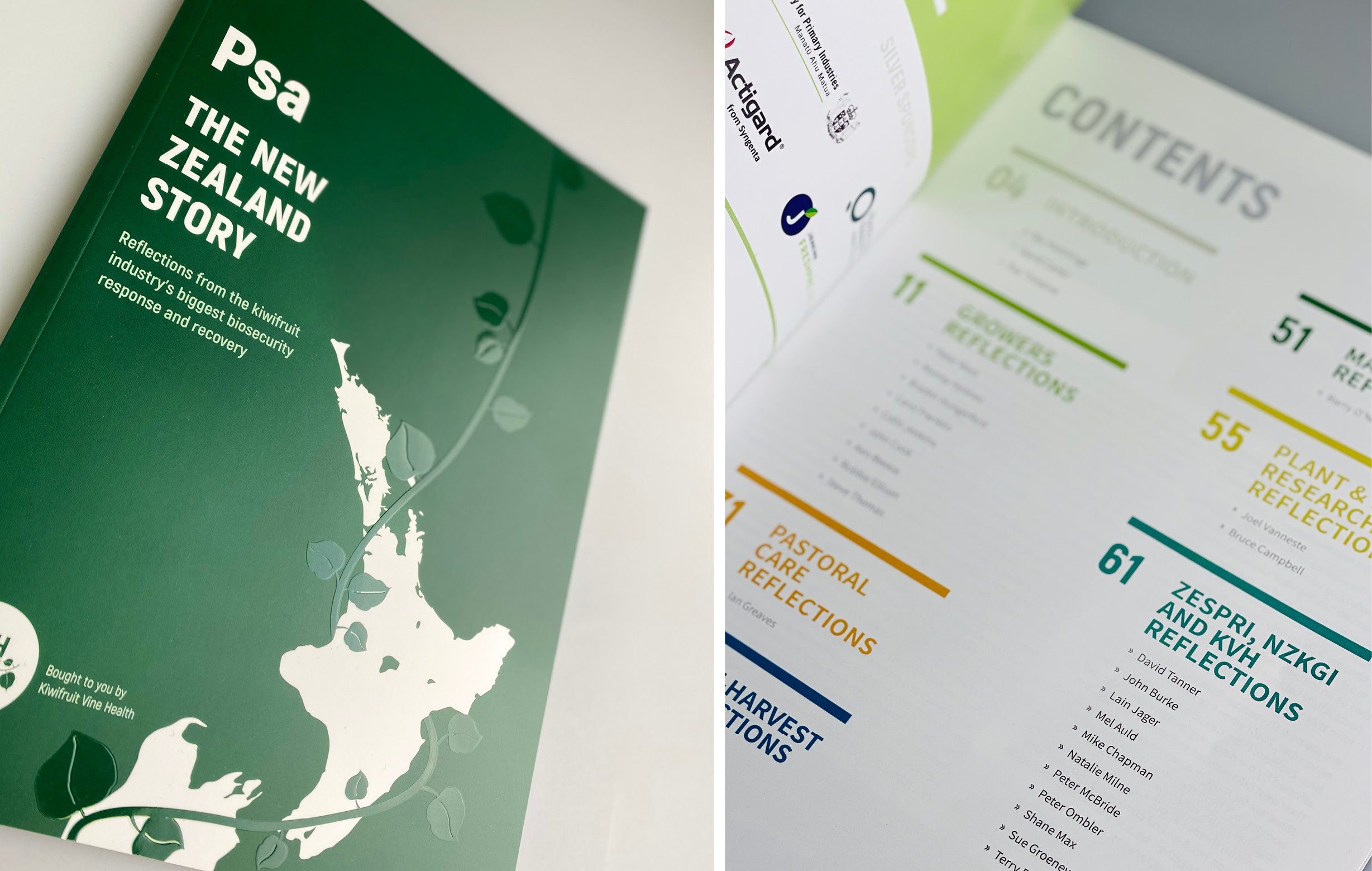 Ten years on from the devastating biosecurity event that was Psa, the team at Kiwifruit Vine Health Inc (KVH) with much care and dedication have complied the reflections upon the historical event from industry professionals and those who were impacted most by one of New Zealand's biggest ever biosecurity responses.
KVH engaged Kale Print to assist with recommendations for sustainably sourced materials and production processes to create a truly special and memorable publication.
Being the Bay of Plenty's only FSC certified printer, Kale Print were able to supply and substantiate the use of sustainably sourced materials through a strict chain of custody known as the Forest Stewardship Council (FSC). The global organisation responsible for ensuring environmentally appropriate, socially beneficial, and economically viable management of the world's forests. By using an FSC certified printer, KVH were able to substantiate their use of sustainable materials through the use of the FSC trademark on the printed material.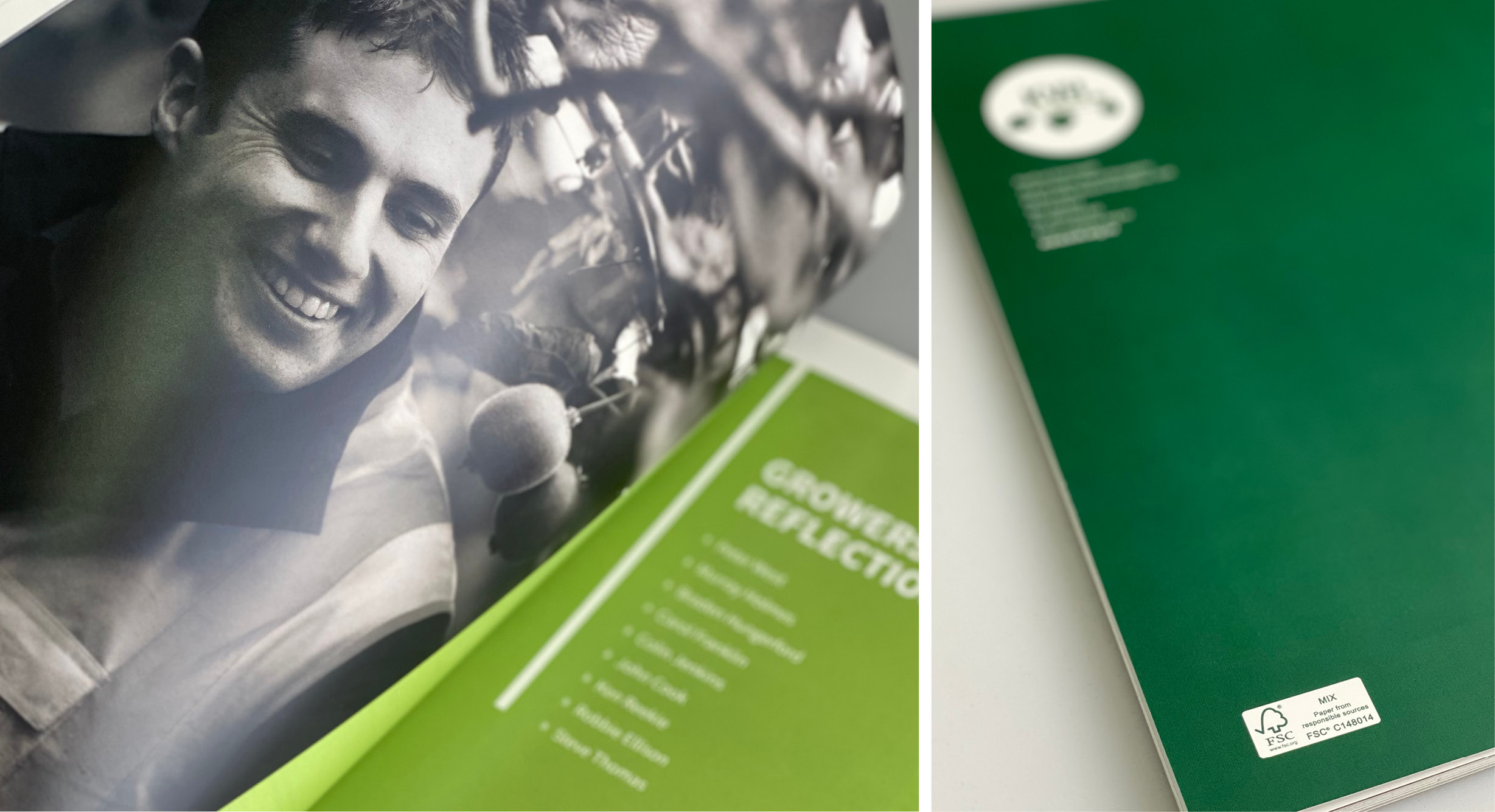 The publication was PUR bound and with the cover artwork consisting of a flat block of colour it was determined that an anti-scuff laminate would protect the publication from marks and scratches that a standard laminate often shows. The laminate also ensures the publication will be durable and have a long shelf-life which is important for a publication documenting historical events.
The book was finished with a spot uv over-gloss and embossing to make the vines surrounding the map of New Zealand on the cover pop.
The tireless efforts from the team at KVH in putting together such a comprehensive publication documenting this epochal time in New Zealand's horticultural history has resulted in a truly beautiful presentation that will stand the test of time.