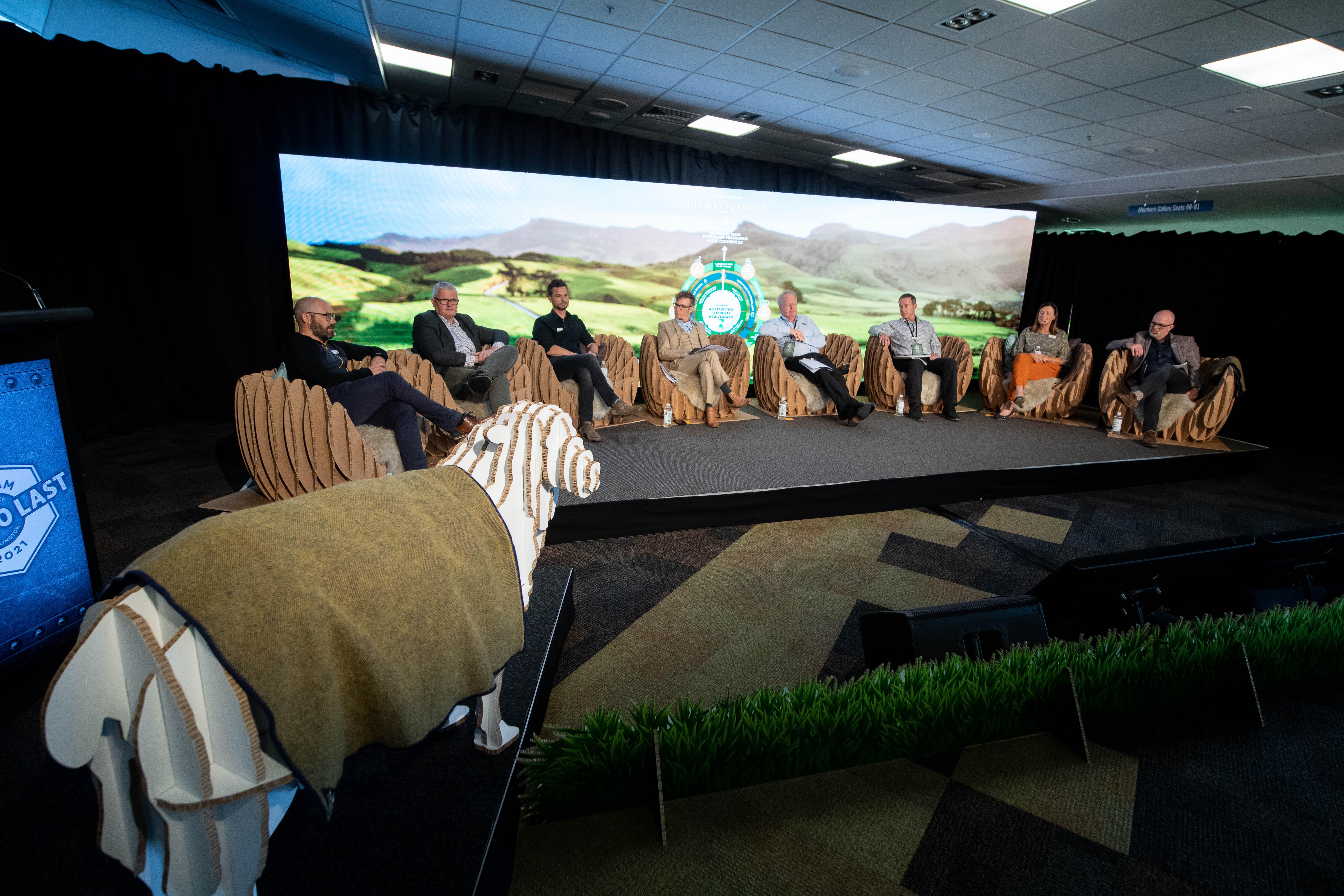 When Michelle Stevens, FMG National Sponsorship & Farmstrong Industry Engagement Manager, visited Kale Print regarding FMG's graphic design and print requirements for their up-coming annual awards evening she was blown away by the amazingly unique chairs that welcomed her at reception.

Made from a 100% recyclable flute board called Re-board®, chosen not only for its eco-friendly credentials but for its strength and versatility, it was the perfect fit for FMG's up-coming conference and the need for a suitably sustainable presence.
From an FSC certified mill, Re-board® contains no harmful components, utilising water-based adhesives, and can be recycled over and over again. The versatility of the product and the technology and equipment available at Kale Print allowed the ideas to flow, and limited only by imagination, resulted in not only chairs for the conference panel but a life size sheep affectionately dubbed 'Dolly' and grass.
Cut on Kale Print's Esko Kongsberg XN24 cutting table, utilising its high-powered engine and super-strong, water-cooled milling spindle, a miniature prototype of 'Dolly' was created for approval before commencement of final production.

8 chairs, 1 sheep and 3 lengths of grass were assembled, carefully packaged and freighted personally by Kale Print, delivered to Sky Stadium in Wellington in time for packing-in the day before the big event.
The chairs, 'Dolly', and the grass made a real statement and quickly became a hot topic amongst the events attendees.

The environmentally friendly scene was made complete with the addition of locally sourced 100% wool blankets, sheep skins, even water bottles made from plant based materials. A completely environmentally conscious event from top to toe.