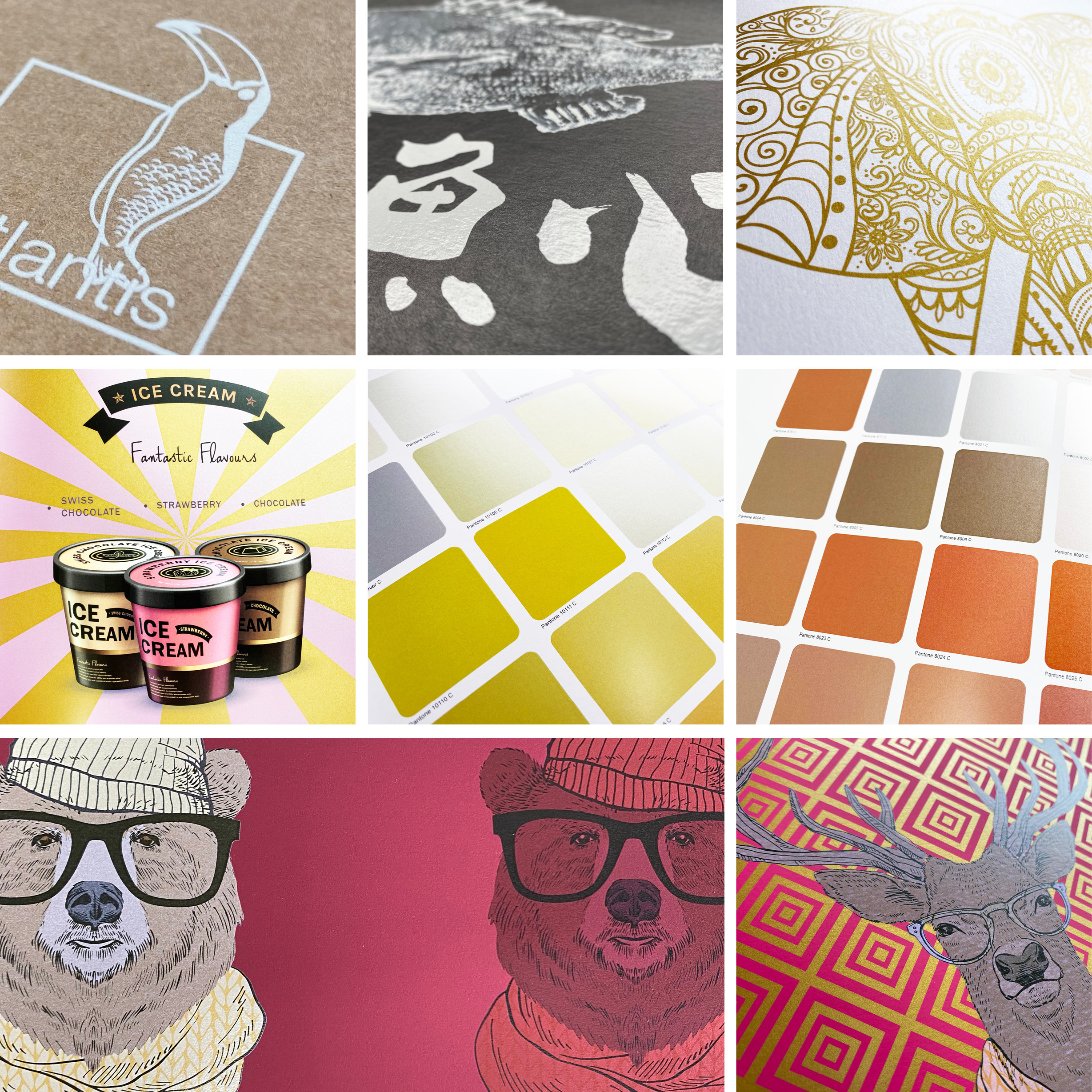 Our recent purchase of the Iridesse Production Press aligns with our core values of being innovative and providing best in class print production for our clients.

The innovative features offered by the Iridesse means we can now provide our clients with a wider range of eye catching embellishments at a fraction of the cost of conventional methods of manufacturing. Perfect for smaller run digital printing and packaging.
The Iridesse offers six colour stations meaning it can output multiple special colours in one pass such as white, gold, silver, and clear varnish. It can also overlay or underlay specialty metallic and neon colours, while maintaining high productivity, high quality, and paper versatility.
The Iridesse also allows us to print onto thicker substrates than before, making it ideal for smaller run packaging and business cards.
Other features include the 1200mm single sided and 729mm double sided printing for presentation folders or multi panel brochures and landscape PUR books.
For our creative clients and agencies we can offer a predefined metallic colour palette that can be downloaded to Adobe creative suite allowing easy and fast use of the Iridesse colours and the ability to enhance photographic images with more vibrant colour than traditional CMYK printing.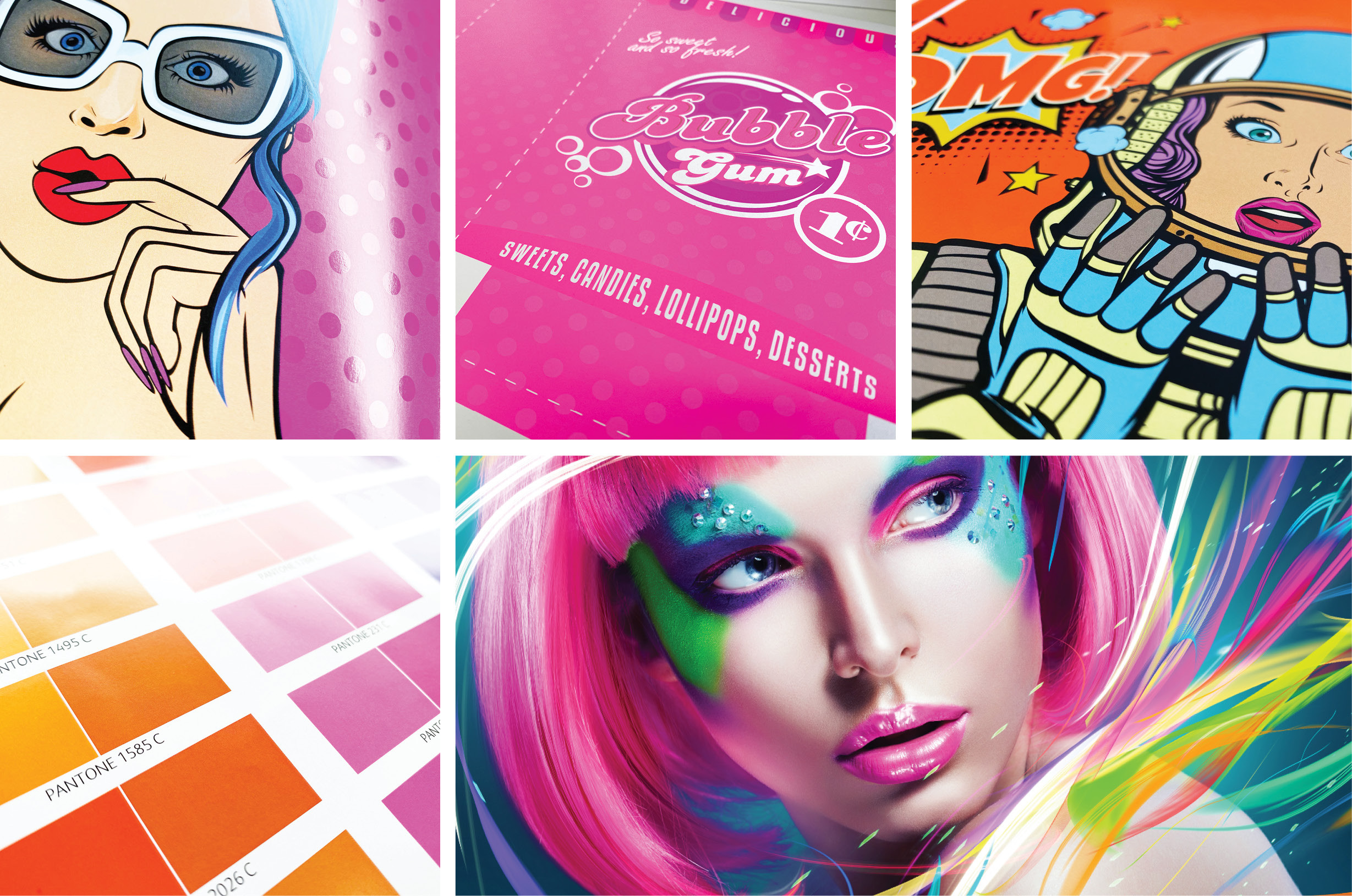 COLOURS:
WHITE - SILVER - GOLD - METALLIC - NEON PINK - CLEAR VARNISH - CMYK

FEATURES:
CMYK + 2 specialty colour stations
Metallic effects with mixture of gold/silver and CMYK
Paper weight from 52gsm to 400gsm (490 micron)
Double sided sheet printing of 729mm x 330mm
Bi-pass single sided sheet printing of 1200mm x 330mm - perfect for presentation folders, A4 landscape PUR books and multi panel brochures
Super EA Eco Dry Ink for CMYK
Runs a variety of specialty papers including coloured paper, aluminium paper, film, envelopes, embossed paper and more