by Bruce Craig, New Zealand Printer, December 23, 2022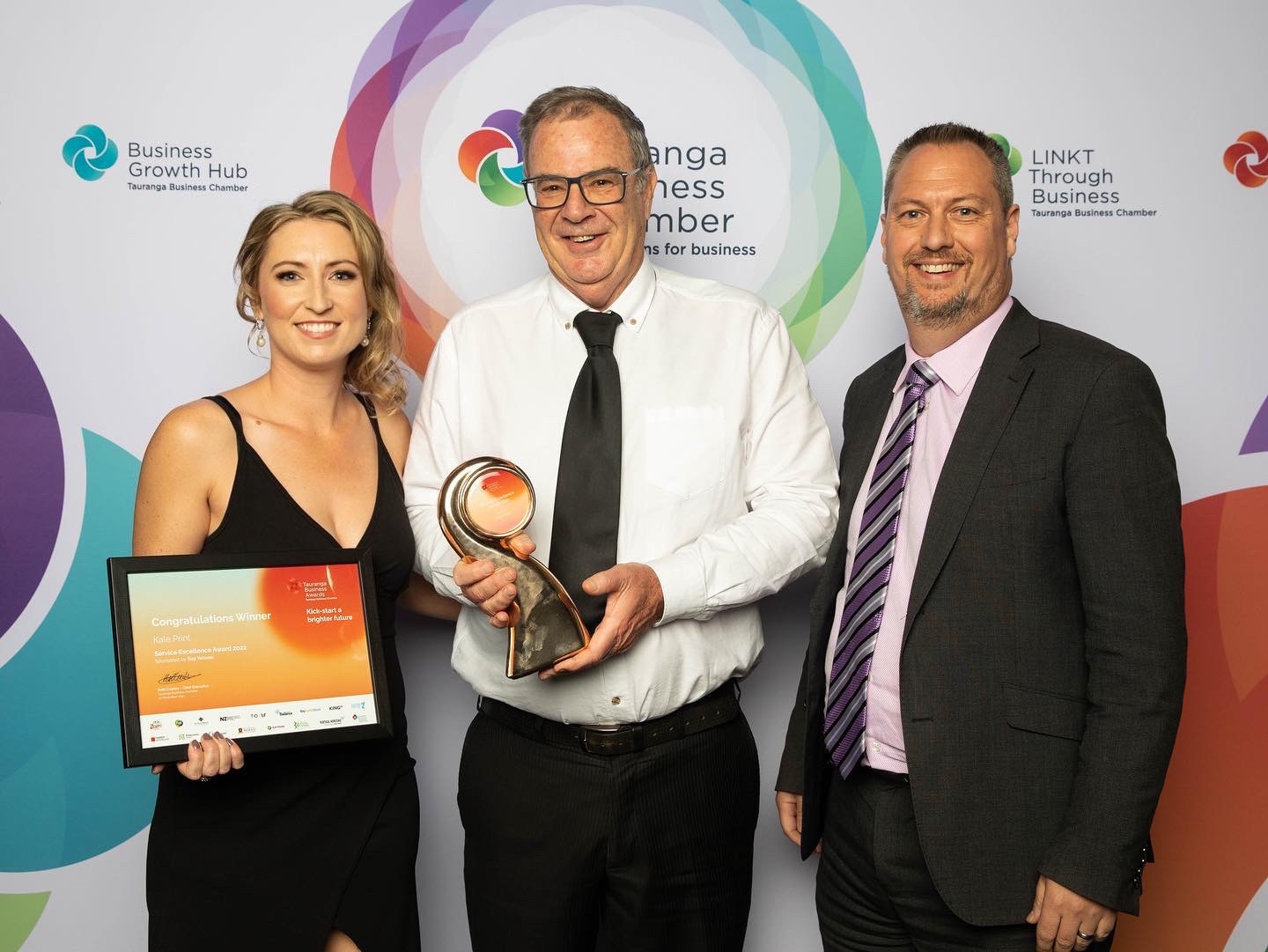 Kale Print recently won three major prizes at the Tauranga Business Awards in the categories for People and Culture, Customer Experience and Service Excellence.
The Bay of Plenty's largest printer was also a finalist in the Continuous Improvement category and in the overall Tauranga Business of the Year Award.
A first time entrant in the awards, Kale Print had good reasons to participate. Peter Lloyd, general manager at Kale Print explains, "We really felt the culture we have nurtured over recent years and our high staff retention was a key driver of Kale Print's significant growth in the last four years.
"Feedback we received from clients showed us they were really impressed with our level of service and quality of print production. So we decided to survey our entire data base. We were overwhelmed with the volume of responses and to achieve a Net Promotor score of 93.
"So, we felt we were in great shape to compete in this year's Tauranga Business awards. We thought that, to be a finalist, or to win a category, would be great recognition for all the hard work our team put in every day."
Awards organisers say the annual Tauranga Business Chamber awards shine a light on every corner of our region's business community. The awards allow entrants to "reflect on their business and receive recognition for where they've been, where they are, and where they're planning to go. It is an opportunity to test yourself and your business, to benchmark yourself against the best of the best, and seek opportunities for growth and development".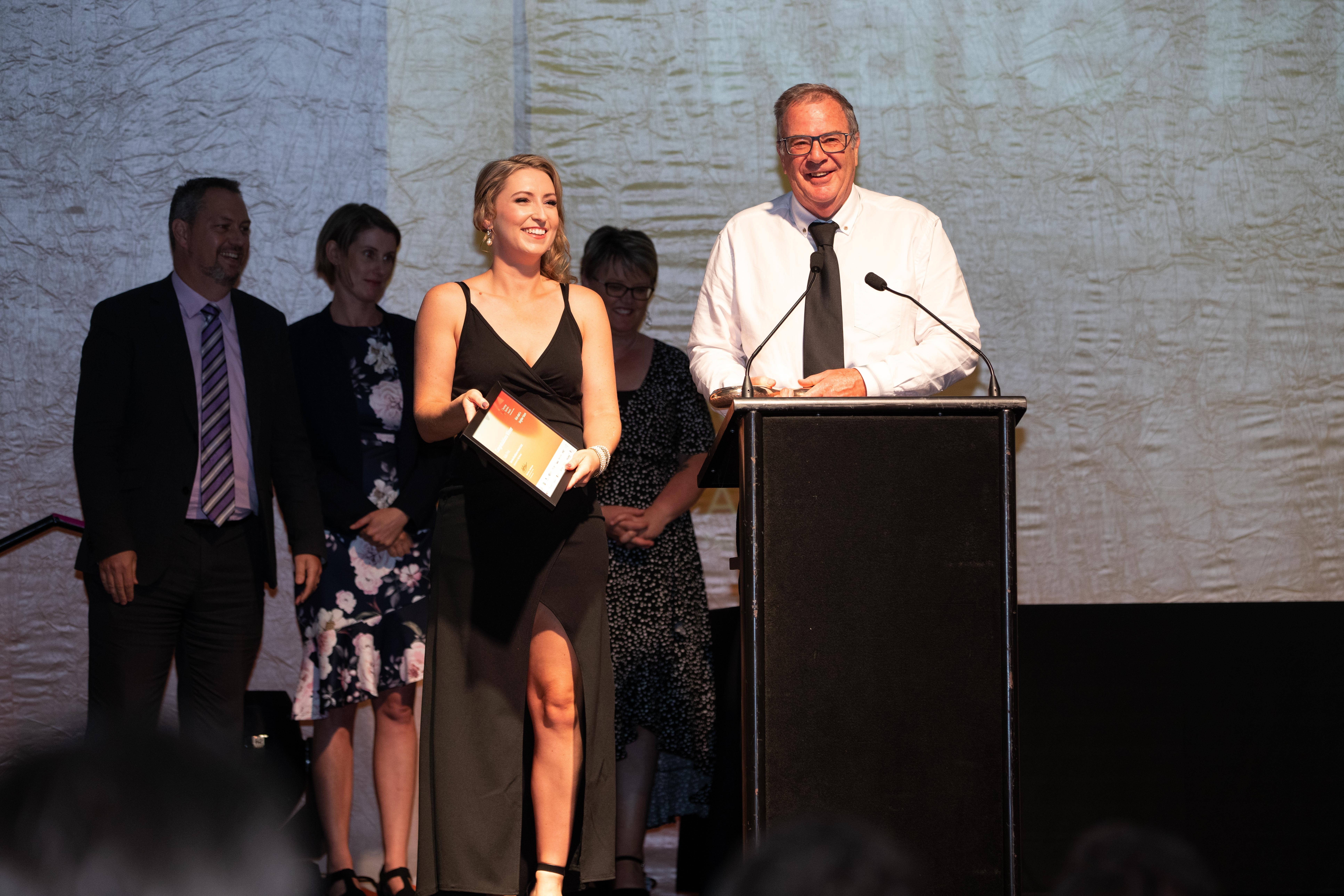 Adapting for success
Through the Covid-19 pandemic, most businesses had to adapt, and this year's event sought to celebrate those businesses that came out of the pandemic stronger because they adapted and innovated.
A panel of judges independently audits each entrant using a specific set of criteria. Entrants must meet a minimum threshold of 80 per cent through the judging process to qualify as either a finalist or a winner. All entrants receive the opportunity to present their business in front of judges.
Commenting on Kale Print's success, the Tauranga Business Chamber said: "Your family-own values, combined with your professionalism and dedication to serving the community, has led you to being leaders in the Western Bay business community for many years. Congratulations on all your successes and achievements. Long may it continue."
Matt Cowley, chief executive officer at the Tauranga Business Chamber, added, "Thoroughly deserved Kale Print, partly as you do so much for our wider community groups and not for profit organisations as well."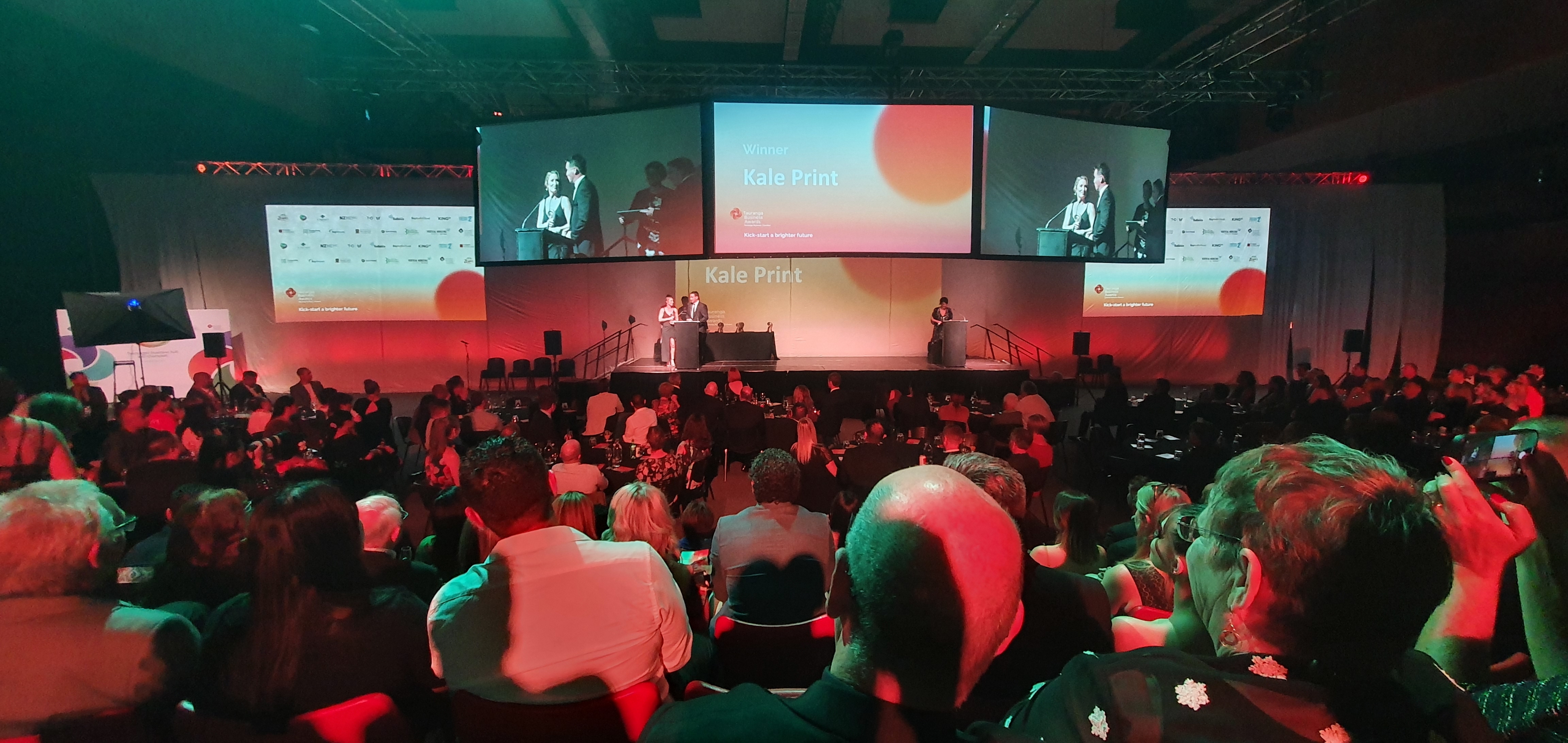 Recognition for hard work
Stephen and Jill Kale founded the company in 1985 and it is still family-owned and operated. Kale Print employs 40 staff across three manufacturing sites in Tauranga, Rotorua and Whitianga. The company has a reputation for delivering the highest levels of service and print quality. Peter says, "The awards gave us an opportunity to test ourselves and our business; to benchmark ourselves against the best of the best; and to seek opportunities for growth and development.
"It has been such an incredible journey to be a part of. We have an incredible team. We couldn't have entered these awards without the results to prove we deserved to be an entrant. The evening and results were wonderful recognition for the effort put in over the last four years.
"The awards recognition has given us a wonderful way to finish off what's been another challenging year in the world of print. We will continue to grow and seek opportunities to further enhance our offering, forever guided by the needs of our clients
The company is working toward achieving carbon zero certification in 2023 and will continue to support the Pride In Print Awards. Peter says, "We love participating in the Pride in Print awards. Next year will be extra special being the 30th Year anniversary
He concludes, "As the year comes to a close, I'd like to thank our clients and suppliers for all their support this year and to also wish everyone in our Industry the very best for the holidays and 2023."