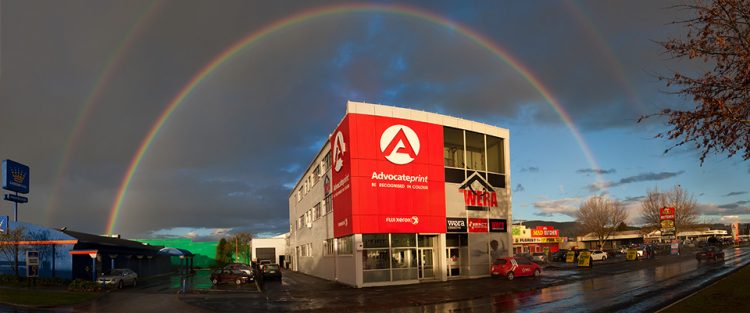 Bay of Plenty print companies Kale Print and Advocate Print have sealed an acquisition deal.
Peter Lloyd, general manager of Kale Print, says, "We are absolutely delighted. This significant milestone for the company will better enable us to service our existing customers in Rotorua. In addition, we can expand our offering there."
The Merrick family founded Advocate Print in the early 1980s. Noel Merrick, managing director of Advocate Print, will continue as a consultant over the summer. The company retains its name. Merrick credits the success of the business to the Advocate team's hard work and commitment.
He says, "For us, Kale Print was a really nice fit in terms of its family ownership, environmental drive and the overall culture of the business. They have a young team with a real passion for print.
"Purchasing new print technology is a challenge for print companies like ours. It has become harder to keep reinvesting in plant. However, in terms of investing in new technology, Kale Print is an industry leader. This can only be good for Rotorua and the wider Bay of Plenty community. Really for our customers, not much will change apart from offering more print capabilities."
Smooth transition
Brent Kale, operations manager for Kale Print, appreciates the smooth transition in the acquisition. He says, "It's been an easy journey and Noel has been great to deal with. Kale Print has enjoyed a great relationship with Advocate Print for a few years now. We work as Advocate Print's trade partner for large volume print work. Both companies use the same management information system. As a result, we expect a straight forward full integration. They have a great team too, multi skilled across all departments."
Lloyd adds, "We're really pleased to invest in Rotorua. The effects of Covid-19 continue to challenge the local community. However, we know this time will pass. We can see the green shoots of planning for a time next year when we can have overseas tourists again. We will be there to support our local community."
Published by New Zealand Printer; Story by Bruce Craig