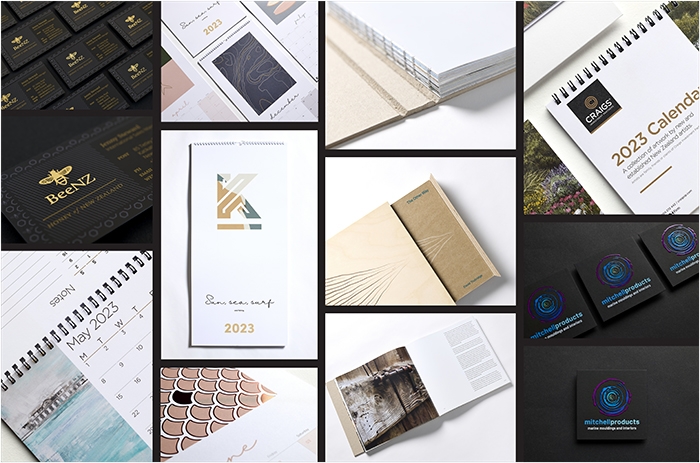 Established in 1993 the Pride In Print Awards are the pinnacle of recognition for printing excellence in New Zealand. Celebrating and fostering those who exceed the needs of the customer and drive the industry forward through innovation and pushing boundaries.
Judging is based on all facets of the production process, from typography and good design, through to print production and finishing. As well as celebrating those printers who excel in sustainability, workplace wellness and innovation.
On 23rd June, the 2023 Pride in Print Awards were held at Auckland's Cordis Hotel, marking 30 years of celebrating quality and craftsmanship in the New Zealand print industry.
Kale Print were honoured to be awarded amongst their industry peers with 5 Gold medals including workplace wellness, and two highly commended awards.
GOLD

DAVID TRUBRIDGE The Other Way - Bound Book

Category: Publications
Judges comments: Excellent printing. Beautifully bound. Great concept. Excellent attention to detail. Well executed.

~~~~~~~~~~~

DAVID TRUBRIDGE The Other Way - Bound Bookk

Category: Print Finishing
Judges comments: Amazing design & finishing. Great looking print. Amazing presentation.
~~~~~~~~~~~
Mitchell Products Business Cards
Category: Business Print
Judges comments: Great looking print. Great registration between white & CMYK. Nice & clean spot UV finish.
~~~~~~~~~~~
BeeNZ Business Cards
Category: Business Print
Judges comments: Beautiful & elegant. Well executed. Great use of foil. Very well done finer details.
~~~~~~~~~~~
Business Award
Category: Workplace Wellness
~~~~~~~~~~~

HIGHLY COMMENDED

Kale Print 2023 Calendar
Judges comments: Awesome concept. Well presented assortment of embellishments. Lovely design & colour palette. Well considered use of print finishes. Beautiful clean print for a complex job.
~~~~~~~~~~~
Craig's Tent Calendar
Judges comments: Nice simple design and subtle colours. Nice clean print. Good trimming.