Brent Kale, Production Manager at Kale Print, says we were looking to upgrade our current A1 press to complement our existing A3 and A2 offset capabilities. After significant market research both locally and internationally it became clear the RMGT would fulfil our operational and client requirements.
With an already existing A2 HUV press, we were already accustomed to the improved plant performance from instant drying. No anti set off spray powder in the manufacturing process is a real winner! Clients love the vibrant colour of their finished projects and improved lead times.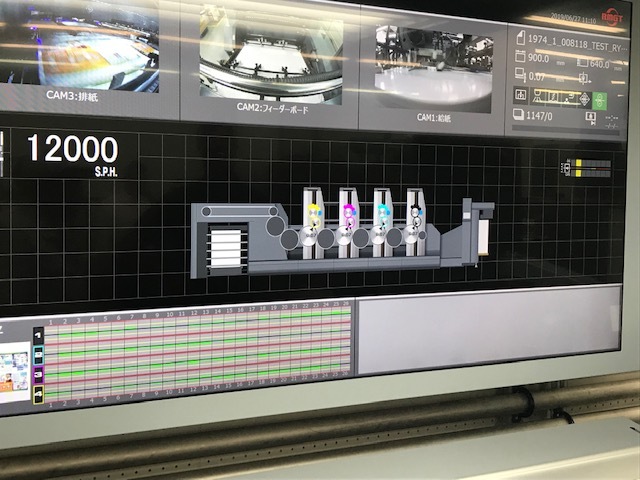 Future Proof
The LED instant drying is such a game changer for the industry, as jobs come straight off the press and can be finished immediately. No more down time waiting for ink to dry or marking issues. We are now well equipped to meet the future demands of the creative industry and deliver high value add products.
Because the footprint of the RMGT is so much more compact, coupled with increased automation, it only requires one printer to run it instead of two, which our older press required. Some of the other added benefits are, much low power consumption, low heat emissions, less paper set up. We are now taking a lot of work off the digital machines and doing them offset simply because it is quicker and cost efficient. We are also seeing savings on plates and blanket too.
Another feature of the RMGT is its capabilities of printing on packaging board, plastics and synthetics with ease, an already growing market for us.
Full-service offer
The RMGT purchase completes our commitment to offering a full end to end solution for traditional offset printed products and services for clients both locally and nationally. Having A1 capabilities, as well as being an independent family business, has meant we have become the first choice in filling the gap for many other printers.
We have been rapt with the whole experience, working with the expert team from Cyber. Right from our first site visit in Japan investigating the machine through to having the new machine installed into our plant within a few months. Everything went smoothly with install. We were up and running our first commercial print job within three weeks of the machine arriving in containers.
It's great to know we have backup support only a phone call away and an engineer on call if times required.